Awards for Cooperative Wisdom
We are proud to announce that Cooperative Wisdom has won a Gold Nautilus Award for Relationships, The Pinnacle Book Achievement Award for Self-Help, the Best Books Award for Social Change, an Indie Book Award for Social Change from Foreward Books and a Mind, Body Spirit Award for Self Help.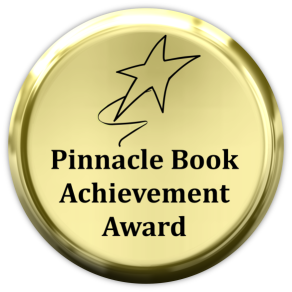 Learn about our media appearances, workshops, presentations and other events.  To get on our calendar, contact Green Wave Books.
CURRENT EVENTS
Interviews and News
Santa Barbara Family and Life included an article about the Nautilus Award won by Cooperative Wisdom.
Elizabeth Stewart of KZSB-AM interviewed Carolyn Jabs and Don Scherer in an hour-long report on Cooperative Wisdom.
The news service from Bowling Green State University recently ran a story about the Gold Nautilus Award, given to Cooperative Wisdom, a book that grew out of the collaboration between a Don Scherer, a retired philosophy professor, and Carolyn Jabs, a graduate of the BGSU MA program in practical philosophy.
Information Press  has published a story about the Gold Nautilus Award for Cooperative Wisdom
Dr. Donald Scherer has received the Pioneer of the Year Award from Green Energy Ohio.
Listen to Don's radio interview with Larry Weiss from the Bowling Green Chamber of Commerce
Read Don's Toledo Blade interview with reporter, Tom Henry about about how Cooperative Wisdom can help heal political divisions.
Listen to a panel discussion, hosted by AWC-SB and moderated by Carolyn, about How to Communicate Effectively in Polarized Times
Listen to Carolyn's interview about Cooperative Wisdom in polarizing times, recorded with Lisa Osborn for broadcast on KCSB.
Watch Carolyn's Literary Gumbo interview with Fred Klein.
Media Kit
Check out our Media Kit for summary information, a downloadable book cover, author bios and photos, and more.
Praise from readers and reviewers
In Cooperative Wisdom, Don Scherer and Carolyn Jabs provide a friendly, accessible guide to tackling some of our most vexing problems. The five steps they propose are rooted in sophisticated philosophy but the great strength of their book is its collection of simple, practical examples that show how unintended problems arise and how solutions are possible. This is a book that will educate, inspire, and empower.

Dr. Nancy Unger
Author of Beyond Nature's Housekeepers: American Women in Environmental History
A great read! Cooperative Wisdom helped me think more clearly about the skills I need to put together coalitions that produce benefits for everyone involved. The strategies recommended in the book produce results that are more thoughtful, more innovative and, in the end, more sustainable.

Dale Arnold
Director of Energy, Utility and Local Government Policy, Ohio Farm Bureau Federation
What a wondrous gift your book is! I cannot thank the two of you enough for sharing these insights with the rest of us. How timely you are – we need this! I am looking forward to rereading and delving deeper in the values you so clearly articulate.

Sue Kincade
Retired Manager of Education for the Dana Corporation
In the forty years I've known him, Don Scherer has always embodied the best of what philosophy has to offer when applied to practical problems. In this wonderful book, he and his partner in dialogue, journalist Carolyn Jabs, shed light on how, drawing upon familiar virtues, we can develop powerful strategies for overcoming conflict and restoring cooperation. In example after example, the authors display powerful practices that provide fulfilling opportunities for converting life's endless obstacles into the mutual flourishing for everyone committed to cooperation.

Dr. Tom Attig
Applied Philosopher and Author of The Heart of Grief: Death and the Search for Lasting Love
Penetrating, accessible, and profoundly practical, Cooperative Wisdom delivers on its promise. It truly is a distillation of a lifetime of practical problem solving, a primer in how to transform unsustainable "environments" into sustainable ones. Scherer and Jabs have created nuanced and revitalizing characterizations of five dispositions essential to ethical consultation and conflict resolution.

Dr. Mark Aulisio
Consultant on Medical Ethics, Case Western Reserve
When a citizen comes into a meeting spouting anger, I recall how Cooperative Wisdom illustrates the power of analytic listening for the concrete steps I use to ameliorate the conflicts the community faces.

Dick Edwards
Mayor, Bowling Green, Ohio
When the Sagamore Institute, connects the many stakeholders living within the Adirondack Park, political, economic, social and ecological conflicts surface. Cooperative Wisdom provides a framework for resolving such conflicts by showing how the values we share to dwarf the issues that divide us.

Dr. Jeff Flagg
Program Director, The Sagamore Institute
Cooperative Wisdom is a book I would like to share and discuss with trusted friends. It doesn't offer easy answers, but it does suggest new approaches to complicated conflicts like the ones my husband and I face in our ministry in Israel. The practices described in the book open up opportunities for cooperation in situations that might otherwise seem hopelessly deadlocked.

Dr. Angela Zimmann
Former Assistant to the Bishop, Evangelical Lutheran Church in Jordan and the Holy Land